Conax Bearing Sensor Wire Seal (BSWS)
The BSWS range of sealing glands are used to seal elements against oil migration in applications such as motors, generators, turbines, pumps, compressors and journal bearing pedestals.
For sealing on transducer leads, proximity probes, pressure and bearing temperature sensors (see our MBS range), flow meters and strain gauges.
They are able to seal in conditions up to 37.8°C and 3.4 Bar
Remember that replacement sealants (RSC) a re available as spares.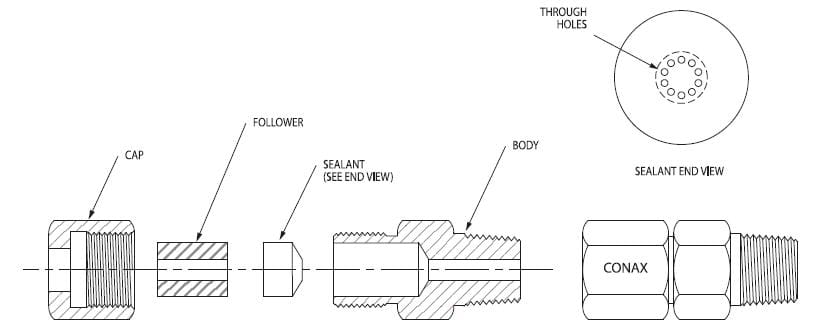 All wetted parts in Grade 316 stainless steel.
Probe sealants in Viton® and replacement sealants are available to enable repeated use.
Temperature from Ambient to 37.8°C.
Pressure to 3.4 Bar
Wire sizes (inc. insulation) from 0.71mm to 3.23mm (seals 2 to 14 wires).
No potting required.
The BSWS range of sealing glands is manufactured by Conax Technologies.