Hygienic Quick Connect Temperature Probe (QCPH)
The Hygienic Quick Connect temperature probes incorporates an M12 lockable connector and a hygienic tri-clover flange for connection into a process using standard clamps and gaskets. The M12 connector allows the probe to be easily disconnected from the extension cables and removed for periodic calibration or simple replacement, whilst leaving the extension cables in place.
Both straight and right angled connectors can be specified. Available with PT100 class B, A, AA and 1/10 DIN as per IEC 60751:2008, and 1/10 DIN, in single or duplex arrangement.
Please see our product video below
Product Features
Probe sheath in Grade 316 stainless steel only.
Sheath OD from 3mm OD to 8mm OD, any lengths.
Tri-clover flange 1-1.5", 2.0", 2.5" or Metric
Available with PT100 class B, A, AA as per IEC 60751:2008, and 1/10 DIN
Probe operating temperature from -70°C to +250°C, Connector operating temperature from -25°C to +85°C
Available with flexible stainless steel conduit over leads for mechanical protection
Connectors are M12 threaded and lockable, in Polyamide (PA)
Available with integral 4-20mA transmitter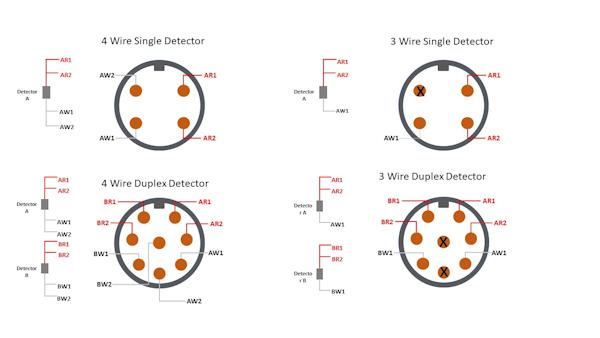 Product Enquiry Form